How to Help a Person with Disabilities Adjust during COVID-19
Parenting
People with Disabilities

By Ryan Berman, MSW, Director of
Disabilities Services
at JFCS The recent change in routine has been challenging for us all—and for many adults with developmental disabilities, the upending of a familiar daily schedule has been overwhelmingly distressing. To make matters worse, families have been suddenly left with gaps in the support they are accustomed to receiving, whether from agencies, independent living services, or caregivers. The good news is that there are some tangible ways that families can help their adult  children with disabilities to cope with the new normal. Read on:
1. Make Sure Your Child Understands the Facts…
Read More
---
Posted by Admin on April 2, 2020
The Gary Shupin Community—A Dream Realized for Persons Who Have Developmental Challenges
Donor Stories
Named Endowment Funds
People with Disabilities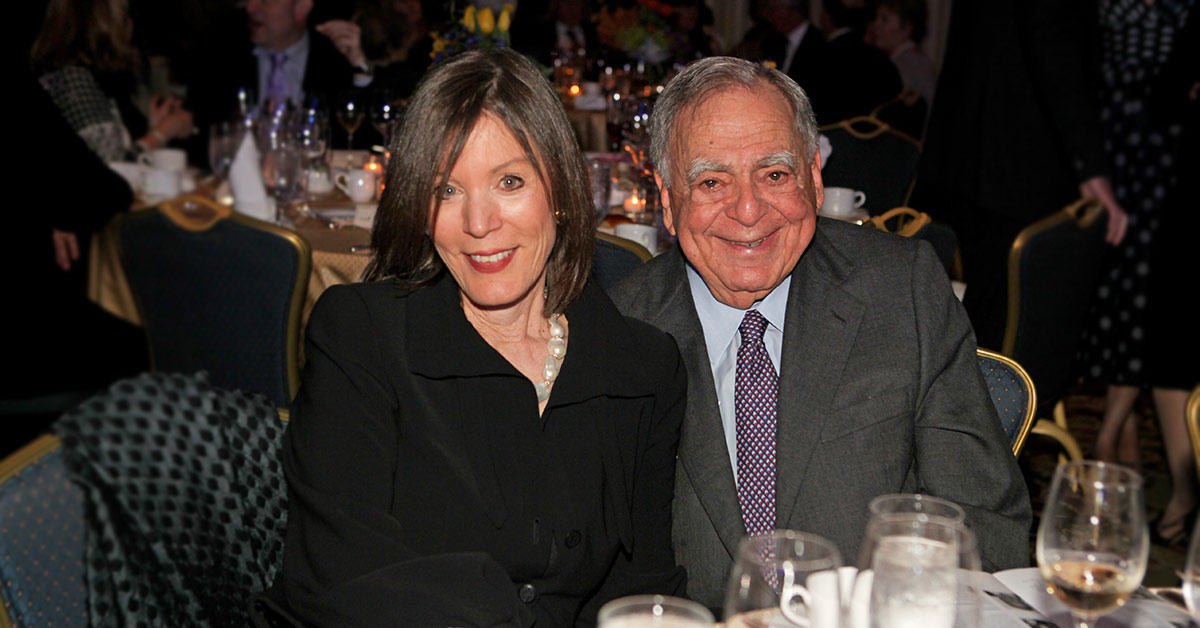 Gerson Bakar z'l, a Beloved Visionary, Remembered You might not know of Gerson Bakar z'l by name but you have almost certainly seen his work in San Francisco. Levi's Plaza, the San Francisco Museum of Modern Art, the UCSF Mission Bay campus—these are just a few of the iconic San Francisco institutions that Gerson helped bring to life. Gerson, who passed away last June, supported many charitable projects yet it was giving back to his Jewish Community that brought him the most satisfaction, saying, "Asking me why the 'Jewish Community' is important to me is like asking me why the…
Read More
---
Posted by Admin on June 4, 2018
John Levin, JFCS Supporter and Disabilities Program Founder
Meet Our Leaders
People with Disabilities

John Levin is a long-time JFCS partner and supporter. His mother, a polio survivor, showed him firsthand how persons with disabilities can overcome obstacles to reach their highest potential. John's instrumental and inspiring leadership paved the way for the creation and growth of JFCS' highly regarded
Disabilities Services Program
, which has served thousands of children and adults with disabilities and their families. John is the Chairman and Co-Founder of the law firm Folger Levin LLP. His incredible vision has created a lasting national impact. His far-reaching honors in public service include the National Public Service Award from Stanford Law…
Read More
---
Posted by Admin on February 9, 2018
JFCS Announces New Physical Therapy & Rehab to Keep Older Adults Active and Independent
People with Disabilities
Seniors

For many older adults decreased mobility, pain, and the risk of falling make daily tasks difficult or even impossible. JFCS has launched
Physical Therapy and Rehab
to help them remain active and independent. The new service is also available to individuals of all ages who are recuperating from an injury or surgery. Regular sessions with a licensed physical therapist take place at the client's home or location of choice, and physical therapy is often covered by Medicare. According to the Centers for Disease Control and Prevention (CDC), an injury from a fall is the leading cause of injury and death…
Read More
---
Posted by Admin on January 9, 2018
Loneliness stops here. Caring starts with you.
Financial Assistance
Holocaust Center
People with Disabilities
Seniors

"I want to die with dignity." Nora is a client of Jewish Family and Children's Services whose story and strength I find inspiring. She has not only survived the Holocaust, she's outlived her husband and son. Now, at 93, she's been diagnosed with cancer. When Nora reached out to JFCS, she tearfully said she hadn't spoken to anyone in two weeks and that getting around on her own was painful. With no living relatives and only a small fixed income to pay her bills, Nora needs our help. "I was 17 years old when the Nazis took us from our…
Read More
---
Posted by Admin on December 8, 2017