Holocaust Education
High school students have a rare and unique opportunity to study the Holocaust and other genocides through a number of exceptional programs offered by the JFCS Holocaust Center.
For high school students looking for a meaningful and profound community service experience, The Next Chapter is an excellent option. Students are matched with a local Holocaust survivor and are awarded 40 hours of community service.
For students craving deep exploration into college level research and a teaching opportunity, the Manovill Holocaust History Fellowship is an incredible learning experience.
Each spring, all students and educators in Northern California are invited to deepen their learning of the Holocaust and other forms of genocide at The Day of Learning. Over 750 participants come to this annual event. The Day of Learning is a program of the Preisler Shorenstein Institute for Holocaust Education.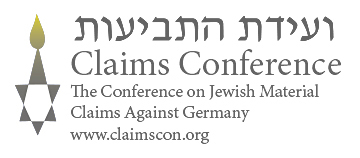 Social Services for Jewish Nazi victims have been supported by a grant from the Conference on Jewish Material Claims Against Germany.