Holocaust Education
High school students have a rare and unique opportunity to study the Holocaust and other genocides through a number of exceptional programs offered by the JFCS Holocaust Center:
For high school students looking for a way to develop a deep connection with a Holocaust survivor and a small cohort of their peers, Conversation Circle is an excellent option.
For students hoping to understand the ties between racism and antisemitism and increase their awareness of the patterns of genocide by learning about the Holocaust and Cambodian Genocide, Manovill Seminar is an incredible learning experience.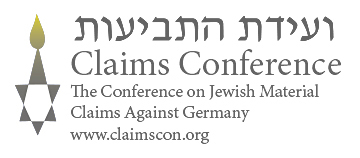 Social Services for Jewish Nazi victims have been supported by a grant from the Conference on Jewish Material Claims Against Germany.