Holocaust Center
The JFCS Holocaust Center is operated by Jewish Family and Children's Services and is Northern California's primary resource for education about the Holocaust and other genocides. Its programs increase awareness about the causes and consequences of hatred, racism, anti-Semitism—during the Holocaust and in contemporary times.
Through rich educational experiences and resources, the JFCS Holocaust Center inspires students to stand up courageously against hatred and intolerance. Its Tauber Holocaust Library and Archives houses more than 12,000 volumes, an archive of more than 2,000 recorded oral histories, and many rare artifacts, memorabilia, and images documenting the Holocaust.
Discover how history can change the way you see the world.
Programs offered by the JFCS Holocaust Center and Tauber Holocaust Library and Archives include the Manovill Holocaust History Fellowship, the William J. Lowenberg Speakers Bureau, the Day of Learning, the Oral History Project, the University Fellowships program, and The Next Chapter.
JFCS' commitment to Holocaust survivors is deep and abiding. Over the decades, we have provided support and services to thousands of Bay Area survivors that have given them comfort and strength. JFCS ensures that survivors' needs are met through comprehensive services that may include, meals, transportation, social engagements, senior home care, counseling, and reparations claims.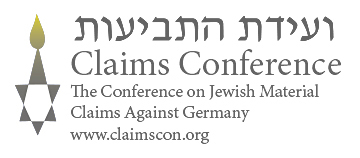 Social Services for Jewish Nazi victims have been supported by a grant from the Conference on Jewish Material Claims Against Germany.