JFCS Emergency Assistance in Sonoma County
Check this page frequently for upcoming events and services.

Jewish Family and Children's Services in Sonoma County continues to provide on-going support for those who have been affected by the North Bay fires and are in need of recovery assistance. Our expert case managers and clinicians are working directly with individuals in need of trauma support and counseling, short-term loans, housing support, gift cards, food, transportation, and skilled technical assistance and advocacy.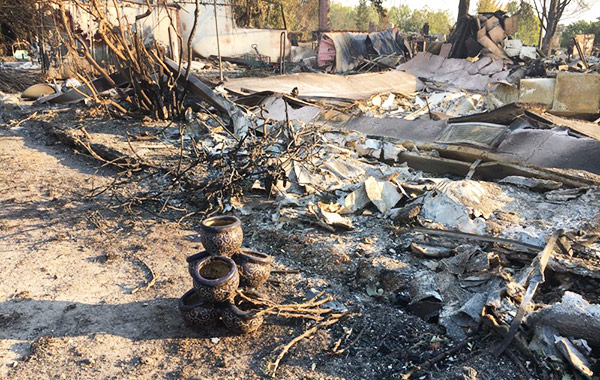 HOW TO GET HELP
Contact JFCS for help at 707-303-1500 or email [email protected].
JFCS' Santa Rosa office is open at 1360 N. Dutton Avenue, Suite C, Monday through Friday, 8:30 am to 5:00 pm. Please drop-in if you have questions or need assistance.
RESOURCES
RESOURCES TO HELP FAMILIES OF YOUNG CHILDREN COPE DURING DISASTERS, AND TRAUMATIC EVENTS
Find First 5 Sonoma's list of resources here >
JFCS HONORS FIRST RESPONDERS AND VICTIMS OF THE NORTH BAY WILDFIRES
DONATE
With years of recovery and rebuilding ahead we expect needs of the community to grow. If the fires did not personally affect your home or business, consider contributing to the long-term recovery of your neighbors. Donate here >
Or call 415-449-1256 to contribute via phone.

CONTACT US FOR ASSISTANCE
707-303-1500


[email protected]
---
Posted by Admin on October 4, 2018