Robert Block Memorial Endowment Fund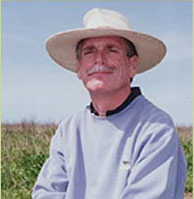 Annual distributions from the fund are used to provide practical and spiritual support for people with HIV/AIDS and their family members, thereby celebrating the legacy of generosity which Robert Block consistently demonstrated throughout his own lifetime.
Richard Boyle established the Robert Block Memorial Endowment Fund in loving memory of his life partner, Robert, who served as JFCS' Assistant Controller from 1988 until his death in 1998.
Richard and Robert first met in 1970 and began a 28-year partnership filled with travel to far-flung locales. They enjoyed the company of friends and family and supported the arts and the political and charitable causes close to their hearts. Richard remembers Robert's love of reading on a variety of topics–from presidential biographies and constitutional law to English history and the poetry of Chaucer and Milton. The two shared a special love of America's Southwest, particularly Santa Fe, where they eventually purchased a second home.
One of Robert's favorite pastimes was movie-going. A Los Angeles native, Robert educated himself on the subject by taking elective film classes while earning his master's degree at UCLA. In addition, he was passionately interested in opera and regularly attended performances both locally and abroad. He was equally at ease in discussions of the intricacies of baseball with his dad.
Robert's family and friends especially remember his constant concern for others, his ongoing generosity of spirit, and his belief that anything is possible with perseverance. As Richard notes, "The word 'no' was not in his vocabulary."
Shared from the Heart
Days are scrolls; write on them what you want to be remembered.—Bachya Ibn  Pakuda
If you would like to start a Named Endowment Fund at JFCS, please contact [email protected] or 415-449-3858.
---
Posted by Admin on February 21, 2012