Home for the Holidays: JFCS' Food Banks Provide a Lifeline to Local Seniors
JFCS News
Nutrition Program
Seniors
Volunteers
David, age 83, is living on a very modest income in San Francisco—the city he has called home for over 60 years. He spends 70% of his income on rent, leaving little for other essentials like heating and food.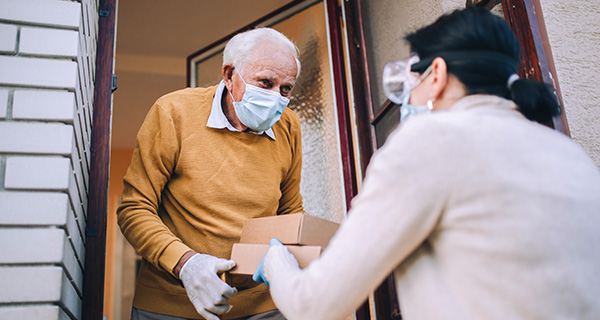 "JFCS makes it possible for me to continue living in San Francisco," David says. With fresh fruit and vegetables, as well as canned items and other foods from JFCS' Food Bank, David doesn't have to worry whether he can access the nutrition he needs to stay healthy. "The food I get each week gives me energy and a sense of well-being to continue. I am grateful for this program and for those who make it possible!"
With more neighbors than ever at risk of hunger, JFCS' Food Banks have heightened our efforts to reach those in need and ensure that everyone in our community has enough to eat this holiday season.
Click here to learn how you can contribute to a JFCS Food Bank by volunteering, donating food or grocery gift cards, or making a gift.
---
Posted by Admin on November 23, 2022