JFCS' Dream Program Is a Safety Net after Domestic Violence
Center for Children and Youth
Domestic Violence Prevention
Financial Assistance
When Claire was told—after three months of furlough due to the pandemic—that she would not have her job at a Jewish organization to go back to, she panicked. After suffering 10 years of violence and emotional abuse, Claire had just separated from her husband and started rebuilding a life for her two young children. Without an income, how would they stay in their new apartment? How could she guarantee that her kids would stay safe?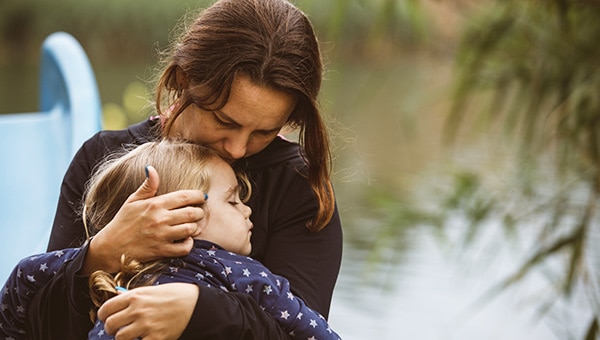 COVID-19 has brought with it another pandemic: domestic violence has risen as stress, proximity, and increased substance abuse take their toll. In this short time, JFCS has received more and more calls for help from those who have fled violent relationships, like Claire and her children. As economic instability and childcare challenges make separating from abusers harder than ever, JFCS's Dream Program is a lifeline and a support system for survivors of family violence. Through emergency financial assistance, safe housing, teletherapy for children and teens, and connection to community resources, the Dream Program helps families move forward with their lives with dignity, honor, and strength.
Thanks to our generous community, JFCS is helping Claire pay her rent while she starts her own graphic design business (and homeschools her  children). Claire, who is deeply motivated to be successful, is also taking online classes to advance her credentials and expand her business when the pandemic improves. Claire feels relieved that her son and daughter are receiving therapy from JFCS' Center for Children and Youth to help them cope with past trauma and with the stress of pandemic life. And most importantly, Claire knows she has someone to lean on during her journey to independence.
Claire says, "It is still a difficult time, but I finally feel like we're going to be OK. JFCS has made us feel like we're part of a big family, and I'm forever grateful for all of the support."
---
Posted by Admin on October 28, 2020