In the Wake of the Pandemic, We Must Take Care of Survivors of Domestic Violence
Domestic Violence Prevention
By Susan Carroll, Director of Family Support Services at JFCS 
COVID-19 significantly impacted us all—whether we experienced a reduction in our capacity to earn a living, were separated or isolated from loved ones, or, whether we agreed or not, we experienced our activities of daily living as dictated by powers beyond ourselves.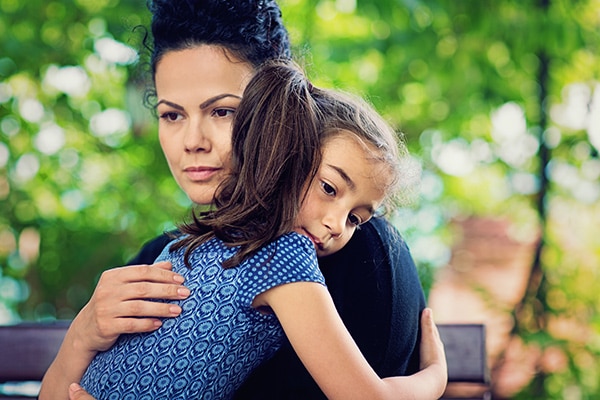 Sadly, these are common occurrences for persons experiencing domestic violence (DV)—feeling powerless over what you can do, who you can see, where you can go, or how long you can spend there. Imagine if you can, the impact that COVID-19 restrictions have had on your stress levels, mental health, ability to focus, or parent, and then consider if those controls were placed intentionally and specifically on you by the partner you love. Your sense of safety would be compromised, as would your sense of self.
As early into the pandemic as April 2020, rates of DV increased significantly across the globe at an estimated 8% of reported cases, and the United Nations has called the increase in violence against women a 'shadow pandemic.' One in three women experiences violence in some form in their lifetime, most frequently by intimate partners. Stressors have been substantial for most everyone over the course of the pandemic, and abusive, controlling behaviors can increase under stress. The surge in DV has been so worrying that the American Journal of Emergency Medicine released an article urging ER physicians to continue inquiring with patients about DV, despite their focus being pulled to address pandemic concerns.
Now, as we enter a period of recovery from the collective trauma, it is important to consider those impacted by DV. How can we help them move toward healing and recovery? DV can take many forms of physical, sexual, financial, and psychological abuses. Navigating the impact of these painful experiences can be overwhelming in the best of scenarios.
JFCS' Dream Program offers critically needed support to women and their children who have experienced DV to help them regain self-sufficiency after leaving an abusive relationship. Through trauma-informed counseling and case management, help with housing, food, and employment,  as well as social support from other DV survivors, the Dream Program helps mothers and their children finally find safety and peace in their lives. 
If you or someone you know is experiencing domestic violence, please call JFCS for help at 415.449.1212.
Susan Carroll, Director of Family Support Services and the Dream Program at JFCS, has been working with family violence supporters in the Bay Area for over seven years. Previously an educator and business owner, Susan is currently working towards her doctorate degree in Clinical Psychology. Susan is a fifth-generation Californian and enjoys exploring the outdoors, especially with her three adult children. You can contact Susan at [email protected].
Learn more about JFCS' Dream Program and domestic violence prevention here >
Donate to the Dream Program to help vulnerable families get back on their feet  >
---
Posted by Admin on June 16, 2021