Critical Aid Is Reaching Refugees from Ukraine—Thanks to Our Community
Ukraine Response
JFCS News
News and Impact
"The opposite of love is not hate, it is indifference."
—Eli Wiesel
Thank you for your outpouring of generosity! We are grateful for your donations to JFCS' Emergency Humanitarian Fund for Ukraine Relief, your offers of assistance, and your thousands of shares on social media. Together, we are working to ensure there is critical aid for so many people in this time of tragedy and heartbreak.
Updates from Our Partners in the Trenches
To date more than 3 million people—primarily women, children, and elderly—have had to flee from their homes. Through JFCS' Emergency Humanitarian Fund, individuals arriving in Poland, Moldova, and Romania, are receiving food, shelter, legal aid, immigration services, medical care, childcare, and more essential support.
Our close partners at the borders, including IsraAID and the Jewish Community of Poland's Ukrainian Emergency Relief efforts, and in Ukraine, including the Joint Distribution Committee (JDC) and Red Cross, send their heartfelt gratitude for your kindness and life-saving donations.
Below, please find yesterday's photos and updates from our partner IsraAID on the Moldovan border.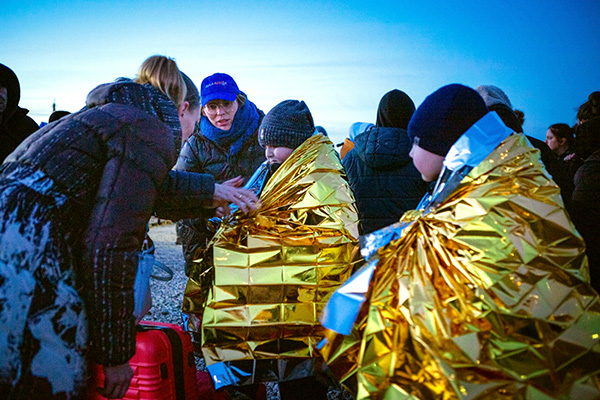 Women, children, and seniors are traveling in very cold conditions, often without adequate clothing.  
Donations allow IsraAID to distribute thermal blankets and other cold weather gear to people at the border.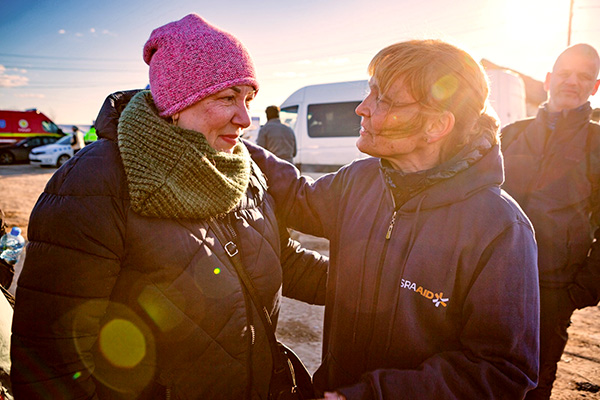 A woman from Ukraine is offered comfort in a temporary camp in Moldova.
A mobile medical clinic travels between shelters and temporary camps to provide critical care. Our professional partnership with IsraAID's experts also includes training staff and volunteers to administer psychological first aid.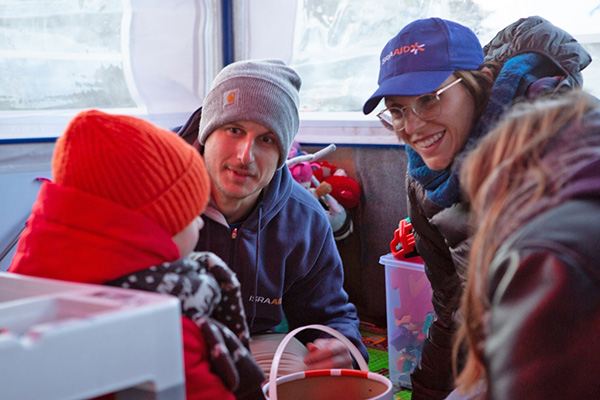 We are supporting safe, child-friendly spaces in Moldova that are being set up by IsraAid at each of their five refugee shelters.
These spaces offer children a safe, healing environment to relax, play, and draw, while their family members talk with aid workers and make plans.
What More Can I Do to Help?
As soon as the US government authorizes refugee resettlement to the Bay Area, we will be ready with Emigre Services, as has been JFCS' hallmark. We are gathering names of those interested in volunteering or offering resources for when the time comes.
If you or someone you know needs assistance:
JFCS Legal Services Consultations. JFCS Legal Services attorneys assist with refugee resettlement and reunification for those with family members who are overseas. For information, contact

[email protected]

or 415‑449‑2906.
JFCS Mental Health Support. For those affected personally by this crisis, JFCS is a resource for multilingual mental health support for people of all ages. Please call 415‑449‑3700.
We are thankful for your interest and involvement. We all pray for and work for peace.
For questions about JFCS' Emergency Humanitarian Fund for Ukrainian Relief, please contact us at [email protected] or 415-449-1283.
---
Posted by Admin on March 16, 2022