Carole Meyers: Building Community through Friendship and Support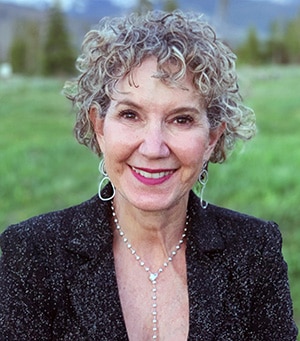 Carole Meyers and her family started volunteering with JFCS in 1993, when they "adopted" a Jewish family that had just emigrated from the Soviet Union. The Meyers guided the newcomers in many practical and emotional ways (not an easy task given the language barriers) and built a deep friendship with them.
This experience, coupled with Carole's love of teaching, inspired her to volunteer to teach a JFCS English Second Language class. Twelve years later, the small group of Russian-speaking Jewish emigre women continues to meet weekly, and Carole admits that learning English is only a small part of the class; they cover everything from cultural and historical aspects of our language to interpreting American events and customs.
Beyond her dedicated volunteer work, Carole and her husband, Merle, are generous supporters of JFCS. Through their gifts they help JFCS provide vital services to the emigre community, as well as others in need.
Carole's commitment to supporting emigre families has contributed greatly to creating a strong and vibrant Bay Area Jewish community. Most importantly to her, the women she teaches have become like family, and Carole says she gets back more than she gives. Carole beams with pride as she says, "Our group has a rare bond … we always end our phone calls with 'I love you.' What could be more heartwarming and fulfilling than that?"
---
Posted by Admin on July 18, 2019