Bay Area Jewish leaders condemn adoption inequality for same-sex Israeli couples
Adoption
JFCS in the Media
J Weekly
By Rob Gloster
Bay Area rabbis, political and community leaders are among 200 Jewish individuals and organizations across North America condemning the Israeli government's "callousness and ignorance" in making it harder for same-sex couples to adopt children.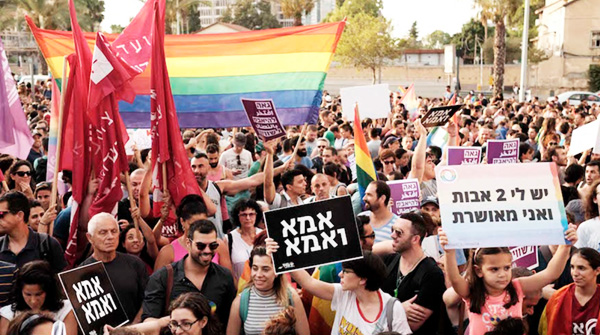 The public letter released on July 25 was organized by A Wider Bridge, the San Francisco-based organization that supports the LGBT community in Israel. Signatories included Hillel International, leaders of the Central Conference of American Rabbis, the Union of Reform Judaism, prominent Jewish LGBT leaders and over 60 U.S. rabbis.
Fifty-four local Jewish leaders signed the letter, including state Sen. Scott Wiener, former state Sen. Mark Leno, the CEOs of the San Francisco-based and East Bay Jewish Federations, URJ chair Daryl Messinger, Jewish Family and Children's Services executive director Anita Friedman, and a number of Bay Area rabbis, including Rabbi Mychal Friedman of Congregation Sha'ar Zahav, San Francisco's historically LGBT congregation.
---
Posted by Admin on July 27, 2017