Celebrating the Next Generation of Advocates Against Antisemitism and Hate
Education
Holocaust Center
There is no more powerful tool in fighting antisemitism than Holocaust and genocide education.
The JFCS Holocaust Center's Manovill Seminar program is a one-of-a-kind opportunity for high school students to dive deep into the ties between racism, antisemitism, and the patterns of genocide as they learn how to become upstanders in their communities. The program carries on the legacy of Lilly Manovill Endrei z"l, who courageously helped fellow Jews from the Budapest ghetto escape and survive.
In this three-month long program, students hear first-hand survivor testimony, engage in stimulating discussions, and explore historical artifacts in the Tauber Archives. It culminates with a student-driven project to locate real-world applications of the themes they have learned during the seminar.
Congratulations to the 18 high school students who completed Manovill seminar this year! We're proud to show you some of their inspiring projects: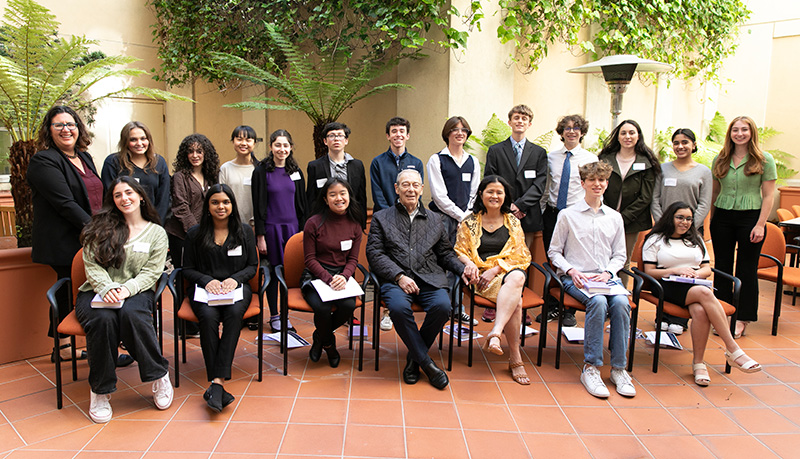 The 2023 cohort of the Manovill Seminar with William J. Lowenberg Speakers Bureau members Herb, a hidden child of the Holocaust, and Channy, a Cambodian Genocide survivor.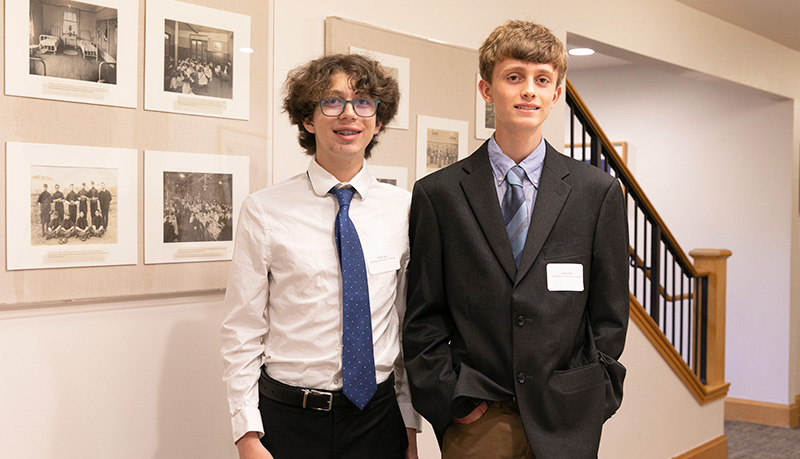 Arad (left)—presented a research paper on post-WWII justice, guided by the question, "How effective was the handling of justice in Germany by the German and world government post-Holocaust, and what were its lasting legacies?"
Julien (right)—wrote a journal article on Nazi censorship during WWII, to address the question, "How did Nazi censorship take place during the Holocaust? And how did resistance form to meet that censorship?"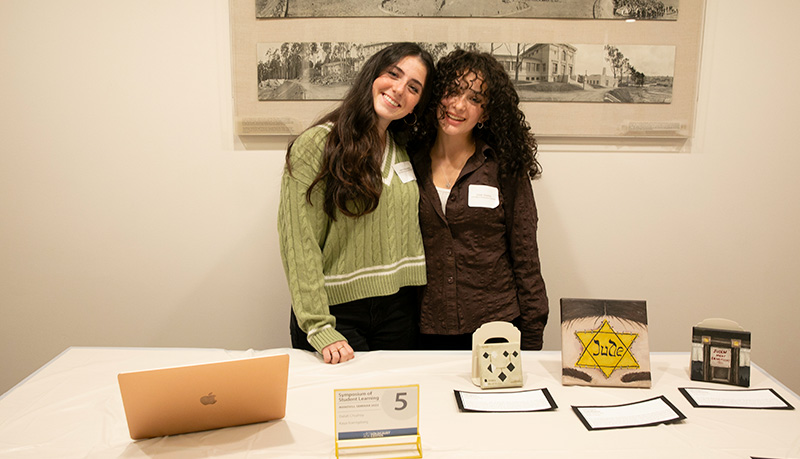 Kaiya (left)—created a documentary focusing on Holocaust denial through David Irving and others, guided by "To what extent has Holocaust denial and misinformation been spread in America?"
Daliah (right)—created three paintings, one representing each of the first three stages of genocide (classification, discrimination, symbolization) guided by "How are forms of othering shown during the Holocaust through the first three stages of Genocide?"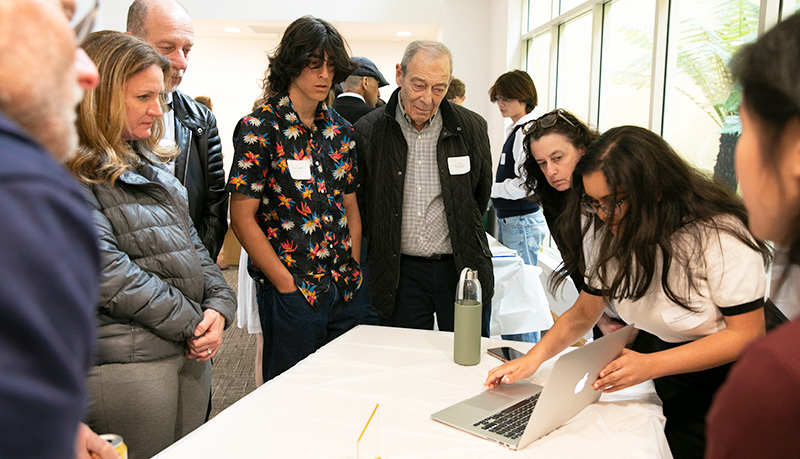 At the Manovill Seminar graduation, guests (comprised of loved ones, teachers, and Herb of the Speakers Bureau who spoke to the cohort) observe Divisha's project on the effects the Holocaust had on children and generational trauma it caused.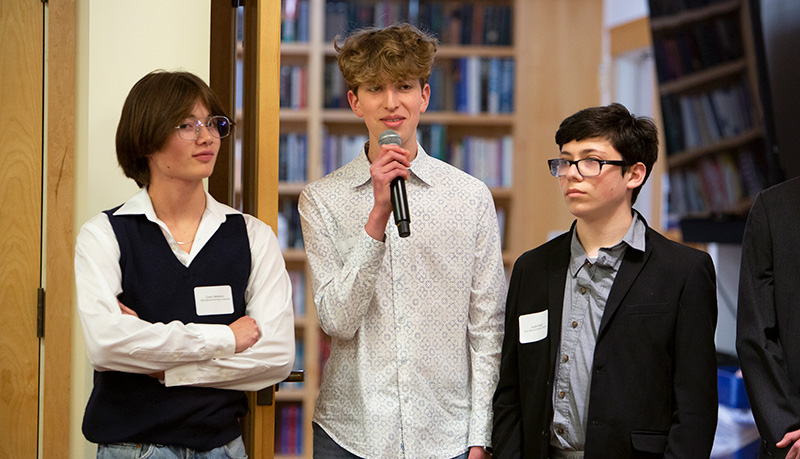 Adam, alongside Conor and Jonah, gives his iteration of I Will Remember—a closing reflection practice the students did at the end of every session. Adam did his project, an infographic, on how Ashkenazi Jews who had immigrated to Latin America struggled to acclimate while still retaining their European Jewish heritage.
Learn more about the incredible opportunity that Manovill Seminar offers to Bay Area students >
Donate here to expand Holocaust and genocide education to students across California >
---
Posted by Admin on June 5, 2023