Keeping Seniors Safe at Home, and Together
Stories & Testimonials
Holocaust Center
Seniors
Do the Good Thing—Please Donate to the JFCS Annual Campaign

Ida has survived many hardships in life. She survived the Nazi camps as a girl in Poland and breast cancer as a middle-aged woman living in the Bay Area. But the one thing she says she can't survive is being separated from Saul, her husband of 58 years.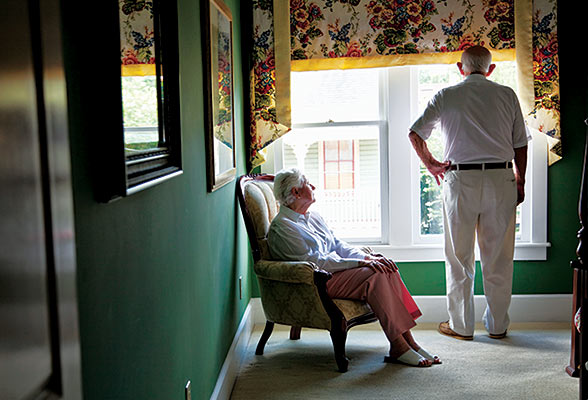 Saul's been frail since his stroke. Ida can't take care of him on her own, and the couple does not have children. Their fixed income is extremely limited and they can't afford home care. One bad fall, Ida fears, would mean Saul would need to leave her and stay in a nursing home.
That's why we are asking you to do a good thing today. By making a donation to Jewish Family and Children's Services, Ida and Saul can spend the rest of their days safely together.
Reports show that 90 percent of seniors want to remain at home as they age, but many can't afford the care they need. Your contribution to JFCS provides Saul and countless others with daily home care and Ida with transportation to grocery stores and doctor's appointments. The couple can even look forward to receiving a bag of Hanukkah goodies from a friendly visitor to celebrate the holiday and know that their community cares about them.
The rising cost of living in the Bay Area makes it nearly impossible for thousands
of seniors to afford these vital services. Couples are being torn apart. This could happen to any of us. Please take this opportunity to keep seniors safe, at home, and together.
Every year thousands of seniors, people with disabilities, and families in crisis come to JFCS because one bad thing happened. By doing one good thing, you can sustain lives, bring hope, and make our community stronger. 
---
Posted by Admin on December 1, 2016