Seniors At Home Expands with the Opening of a New Center for Dementia Care
Seniors At Home, the senior care division of Jewish Family and Children's Services, has today announced the expansion of its services with the opening of a new Center for Dementia Care.
"The population of seniors in the Bay Area who suffer from dementia-related conditions, including Alzheimer's disease, is growing dramatically," says Traci Dobronravova, MSW, Associate Director of Seniors At Home. "As one of the leaders in senior care in the Bay Area, we are pleased to be able to meet the requests of our clients by starting a new program that provides the specialized support needed for dementia care."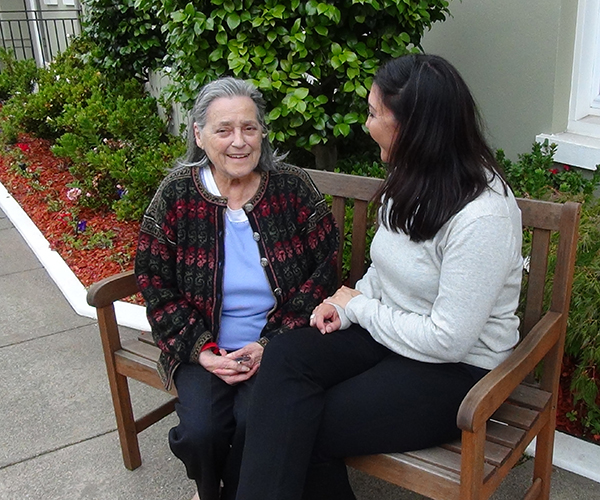 Each year, Seniors At Home helps thousands of clients and their families through a variety of comprehensive services, including homecare, palliative care, care management, fiduciary services, and conservatorship. The Center for Dementia Care is a natural extension of services for Seniors At Home, which has attended to the needs of tens of thousands of senior clients and their families for the past 25 years.
Newly hired professional staff with a background in dementia care are available to address clients' needs and to work directly with families seeking guidance and counsel on caring for their loved ones. Families may meet with a Center social worker for a single consultation or engage Seniors At Home in an individualized plan of care focusing on daily routines and activities for a client with dementia.
Additionally, clients with Alzheimer's diseases and related conditions will benefit from the many Seniors At Home's caregivers who have received specialized training in dementia care and are available to work with clients in their homes.
A Seniors At Home program to train volunteers interested in working with clients who have Alzheimer's disease and other dementia-related conditions will be rolled out early next year, along with the development of an activity tool kit that families can use to engage more effectively with their relatives with dementia.
To learn more about the Center for Dementia Care or to make an appointment with one of its specialists, call 415-449-3777. Read more about the Center for Dementia Care here>
---
Posted by Admin on November 3, 2014