Talking about Children's Mental Health with Dr. Sarita Patel
Center for Children and Youth
Parenting
According to the Pew Research Center's new "Parenting in America Today" report, the top concern among parents of children under the age of 18 is mental health. Dr. Sarita Patel, Child and Adolescent Psychiatrist at the Center for Children and Youth, a division of Jewish Family and Children's Services, answers timely questions about children's mental health today and what help is available.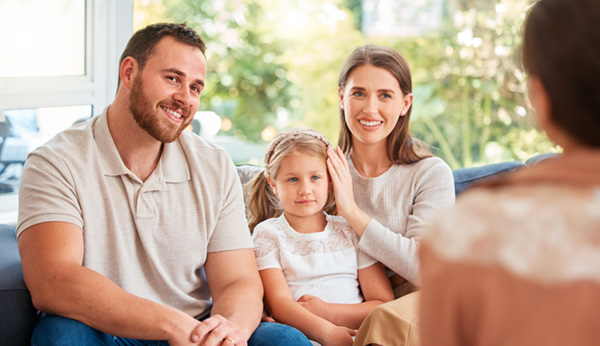 What kinds of issues are you seeing among children these days?
At the Center for Children and Youth, the most prevalent concerns among children and teens are depression and anxiety. Rates of depression and anxiety were rising even before the COVID-19 pandemic. The severity is often higher today due to grief and loss, gaps in social and emotional skill development, family stress, and current events, such as gun violence.
We are still seeing the effects of time spent in online learning during the COVID pandemic. Children are having difficulties with peer relationships, emotional regulation, and adjusting to group settings, like the classroom. Teachers report that students are struggling to sit, listen, and focus. Many anxious children and adolescents who were able to avoid the stress of in-person interactions during virtual learning now feel outside their comfort zones. Coping with the complex dynamics of middle and high school, from peer relationships to academics, adds to some adolescents' anxiety.
As clinicians, we first complete an assessment to identify the cause of the difficulty. For example, attentional difficulties can be due to a variety of issues, including anxiety, ADHD, a learning disorder, or even lack of sufficient sleep. Based on our assessment, we then collaborate with families to develop an individualized treatment plan.
What questions do parents often ask you as a child and adolescent psychiatrist?
A few of the questions frequently on the minds of parents are:
Why is my child struggling with sadness, anxiety, anger, or social difficulties?
Are the difficulties my child is facing part of normal development or something more serious?
Should I consider medication treatment for my child, or is it reasonable to try other interventions first?
How can I help my child at home?
My child is not making progress in treatment. Are there any other options we should consider?
Why is it important for families to reach out if they have concerns?
Many local families do not have grandparents and other relatives nearby who can advise them on whether their child's behavior or development is appropriate to their age or developmental stage. Not knowing can create a lot of worry and fear. The Center for Children and Youth's consultations provide guidance and reassurance for parents on these questions—and offer support as needed.
Also, it's important for families to know that many approaches are available. Parents sometimes have the impression that seeking help for mental health concerns means committing to weekly appointments. In fact, support can take many forms. While psychotherapy is appropriate in some cases, in others, a few parent coaching sessions or attending a parent workshop may address the concern.
What is unique about providing psychiatric services in a setting like the Center for Children and Youth?
What makes JFCS special is the breadth and depth of experience among our clinicians. It's rare to find such a wide variety of services in one center—from parent education to occupational therapy, mental health care to youth leadership programs, diagnostic testing to fun activities for young families. Then, as part of JFCS, we also can connect families in need to a variety of other services, including the JFCS Food Bank, bereavement services, help with an aging parent, and more.
Child and adolescent psychiatrists provide an additional perspective regarding diagnosis and treatment for a child or adolescent who is struggling with an emotional or behavioral concern and offer holistic guidance to families who are choosing among treatment options.
What is the community's role in promoting the mental health of children? What can each of us do?
We live in a time when it is easy to be isolated. What the research shows, however, is the critical importance of connection and community—for all of us, at all ages.
Children thrive when they have strong relationships with peers and adults and safe spaces to play and engage in activities they enjoy. Volunteer coaches, mentors, and others who share their time are essential to creating a community that supports children and families.
At JFCS, we seek to nurture these connections and build community. For example, Jewish Baby Network, a program of our Center for Children and Youth, brings families with little ones together to connects new families to each other and the larger Jewish community. For teens, JFCS' YouthFirst program offers opportunities to volunteer with peers, learn and practice leadership skills, and benefit from the guidance of mentors.
If a parent has concerns, what would be the first step?
Call 888-927-0839 to talk with a knowledgeable member of our Intake team, or schedule a complimentary consultation on our website.
We also have an extensive Knowledge Base library of articles and videos on our website.
Help families receive critical support by making a donation today. Your gift provides children with access to critical care and helps families who cannot afford to pay for needed help.
---
Posted by Admin on April 27, 2023