From Seven to Seventy-Seven, JFCS' Mental Health Services Support the Whole Family
Counseling & Mental Health
Center for Children and Youth
Stories & Testimonials
Seniors
Two Stories of Hope and Healing
Seven-year-old Maddie didn't leave her house for an entire year during the pandemic. While her classmates returned to school, Maddie continued learning remotely and recently, everything from schoolwork to getting dressed in the morning has become a painful power struggle with her parents. Anxiety is running high—even though Maddie's parents are vaccinated against COVID-19 now, the family feel afraid to leave their home.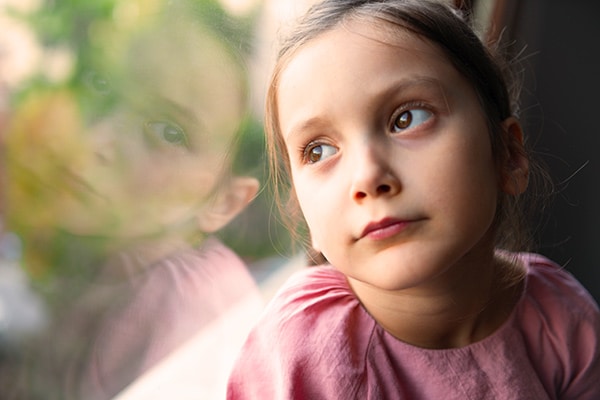 Stephanie Agnew, Interim Director of Parents Place at JFCS' Center for Children and Youth, is hearing from many children and parents who are suffering from anxiety as life begins to open up. With promise of a "normal" school experience this fall, she encourages parents to start reintroducing their kids to public life as much as possible now.
"I see reconnecting with others as the biggest mental health priority for families right now. Parents can start by taking small steps, whatever they are comfortable with—what they open up to, their children will open up to."
When Caring for Family is a Full Time Job
Ron, age 77, cares for his wife who has Alzheimer's disease. Throughout the pandemic, Ron cared for Linda alone around the clock, and he has become burnt out, exhausted, and unable to find humor in the moments he once could. Loved ones have encouraged Ron to hire a professional caregiver to help now that vaccines are available, but Ron worries that no one can care for Linda like he does.
Even in the best of times, family caregivers like Ron face the risk of burnout, anxiety, and serious mental health implications. A report from the Family Caregiver Alliance found that 40% – 70% of caregivers experience symptoms of depression.
Traci Dobronravova, Director of JFCS' Seniors At Home division, says that while life may be changing for others right now, family caregivers (and those they care for) continue to face the risk of isolation.
"Caregiving often gets more challenging over time," Traci says. "At Seniors At Home, we support caregivers by looking holistically at the family and providing support in the specific areas they need it."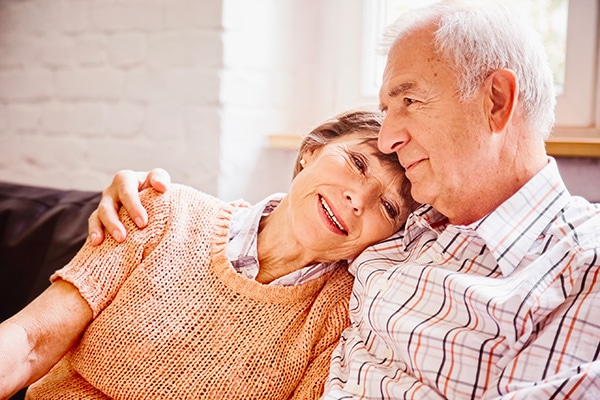 Letting the Light In
After calling Seniors At Home, Ron and Linda met with a Dementia Specialist from JFCS' Center for Dementia Care, who helped Ron work through communication and behavior challenges with Linda, and create a tailored care plan. Ron also now receives virtual counseling from a therapist at JFCS and in the process, has opened up to the idea of hiring part-time home care for Linda.
As for young Maddie—with guidance and encouragement from Stephanie, Maddie's parents finally brought her to the local park. She ran around for hours, spoke to other children (at a distance), and came alive in a way her parents hadn't seen in over a year. The family continues to work through their anxiety, but is grateful knowing they're on the path to improving Maddie's, and their own, wellbeing.
JFCS is here for your family, always. If you or someone you care about needs help, please call us at 415-449-3700.
Learn more about JFCS' Mental Health services >
Learn more about JFCS' Center for Children and Youth >
Learn more about JFCS' Seniors At Home >
---
Posted by Admin on May 18, 2021