Safe At Home Callers
Make sure seniors and adults with disabilities are safe and connected.
---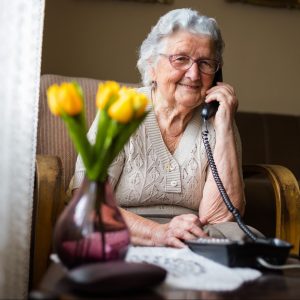 Join our team of volunteers who provide calls 2x/week to seniors or adults with developmental disabilities to check in and socialize. The goal is to prevent loneliness and isolation, and to make sure our clients are safe. Volunteers will be making calls remotely from home while providing JFCS staff with updates.
Callers each have one client to call on a regular basis, and are provided with video training and regular support.