Corporate Group Events
Organize a service day for your team.
---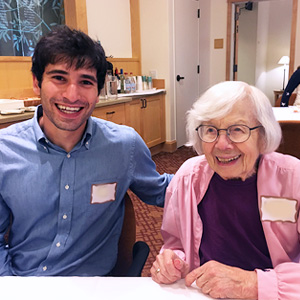 Looking for a service project for your company or team? Volunteer directly with the community and spend a day helping others! Connect with seniors living at JFCS' affiliated assisted living facility, Rhoda Goldman Plaza. Groups will have the option to help with art classes, gardening projects, walking tours, and more. Connecting with seniors is an impactful and rewarding experience for your colleagues and those living in assisted living.
Group volunteer projects may be scheduled from Monday – Thursday in the morning or afternoon, and projects run 3 – 4 hours in length.
For more information and to schedule a project, please contact Tamar Zaken, Director, Community Outreach at [email protected].