Information Session: Young Professionals Volunteering with JFCS Shupin Club
San Francisco
6:30 – 8:00 pm
February 18, 2020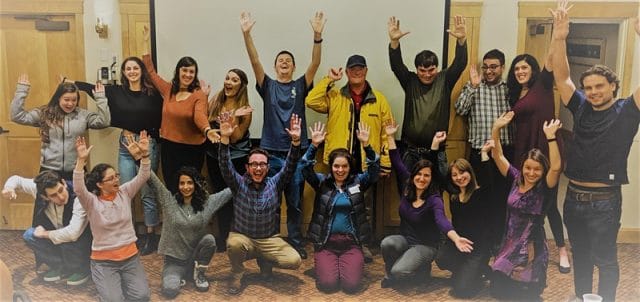 Join us on February 18th from 6:30 – 8:00 pm to learn more about a NEW cohort of Young Professional Shupin Club Volunteers. If you're looking for an ongoing direct service monthly group, this could be for you!! This group will volunteer alongside other young professionals to sing, cook, bowl, garden, meditate, kayak with an amazing young adult disability group which includes adult with autism, down syndrome, and other disabilities.
Location: 2150 Post St., San Francisco, CA
At this session, you'll hear from Ryan Berman, Director of Disability Services and current young professional volunteers.