CASH FOR COLLEGE—Financial Readiness Virtual Workshop
Online
4:00 – 6:00 pm (PDT)
October 26, 2022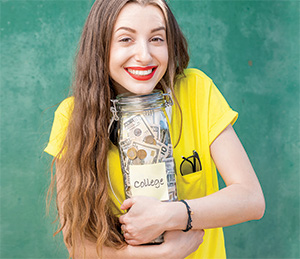 Join us for this workshop for parents and their 9th –12th grade students to start thinking about how you and your teen(s) will finance college. Learn important financial steps to follow now before filling out the FAFSA, CSS PROFILE, or any other college financial aid forms! You will have the opportunity to plan ahead and be knowledgeable on how to maximize your family's need for financial aid.
WHAT YOU WILL LEARN:
Expert tips to complete your FAFSA (Free Application for Federal Student Aid) like a pro

What to do when your FAFSA information is incorrect or needs updating

How your financial information impacts FAFSA's effective family contribution for college

Learn more about the private school financial aid form—CSS PROFILE (College Scholarship Service Profile)
Register Now:
WORKSHOP DATES:
Pick a day that works for you.
Wed., October 19, 2022:  4:00 ­­­– 6:00 pm —Register Now
Wed., October 26, 2022:  4:00­­­ – 6:00 pm —Register Now
Contact Michelle Lamphere at the JFCS Financial Aid Center with any questions: 415-449-1226; [email protected].