Senior Shabbat Outreach Program
Organize a lunch and schmooze.
---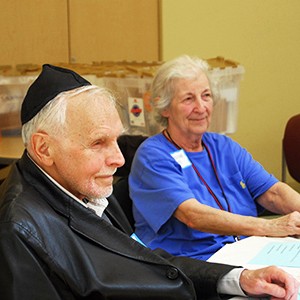 Participate in an Oneg Shabbat monthly luncheon sponsored in partnership with volunteer programs of organizations and synagogues in San Francisco.
Volunteers help set up, greet guests, serve food, clean up, and most importantly, schmooze!
Participate as an individual or as part of a community group.