Senior Companion
Form a new friendship with a senior near you.
---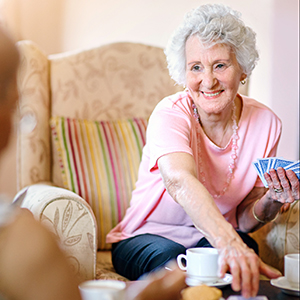 Form a new friendship with a senior who is eagerly awaiting your visit.
All it takes is one hour per week for conversation, short walks, and other enjoyable activities. Not only will it brighten the senior's life, it will make you feel great, too!
Training and support provided. Offered in all regions.
Support for this volunteer program has been generously provided by individual donors, endowed funds, and foundations including the Larry L. Hillblom Foundation, Federation Maimonides Fund, Parasol Foundation, Seiger Foundation, and Sandra & Vladimir Shmunis.
If you would like to contribute please contact Barbara Farber at [email protected] or 415-449-3858.