AIDS Memorial Grove Workday
Weed, plant, and renovate the Grove.
---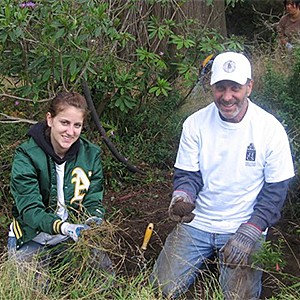 Join fellow JFCS volunteers, as well as volunteers from our friends at San Francisco's Congregation Sha'ar Zahav, for our annual workday at Golden Gate Park's National AIDS Memorial Grove.
Each summer, we gather together in this beautiful, serene setting to weed, plant, and renovate the grove and remember the thousands in our community whom we lost to HIV and AIDS, as well as to honor those living with it. This event typically takes place on a Sunday in August each year.
This workday is wonderful opportunity for individuals of all ages, and families.