Hewlett Packard's HP Refresh Computer Drive
Various Locations
June 21 – July 23
July 23, 2021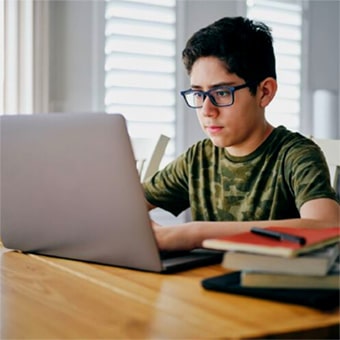 JFCS is working with Hewlett Packard's HP Refresh Program to provide laptops to students and community members who do not have access to a personal computer.
Simply drop the laptop off at one of the JFCS locations listed. HP will use their HP Refresh software to safely wipe all data on each PC. Individual donors can also do this before dropping off the laptop. JFCS and HP will distribute to those in need of a computer.
For more information, contact Irina Klay at [email protected].
About HP Refresh: https://bit.ly/35z6Pkf
System Requirements: https://bit.ly/3xByjBZ
Refresh Software: https://bit.ly/3gNCS5r
FAQs: https://bit.ly/3wMeqbg
Collection Dates: June 21 – July 23, 2021
Drop Off Locations and Times
2150 Post Street, San Francisco, CA 94115
Mon. – Thu., 8:30 am – 7:30 pm Fri., 8:30 am – 5:00 pm
2001 Winward Way, Suite 200 San Mateo, CA 94404
Mon. – Fri., 8:30 am – 5:00 pm
200 Channing Avenue, Palo Alto, CA 94301
Mon. – Fri., 8:30 am – 5:00 pm
600 5th Avenue, San Rafael, CA 94301
Mon. – Fri., 8:30 am – 5:00 pm