2021 – 2022 Annual Report
Saving Lives, Restoring Hope
(This is the online version, you can also view and download the print version below).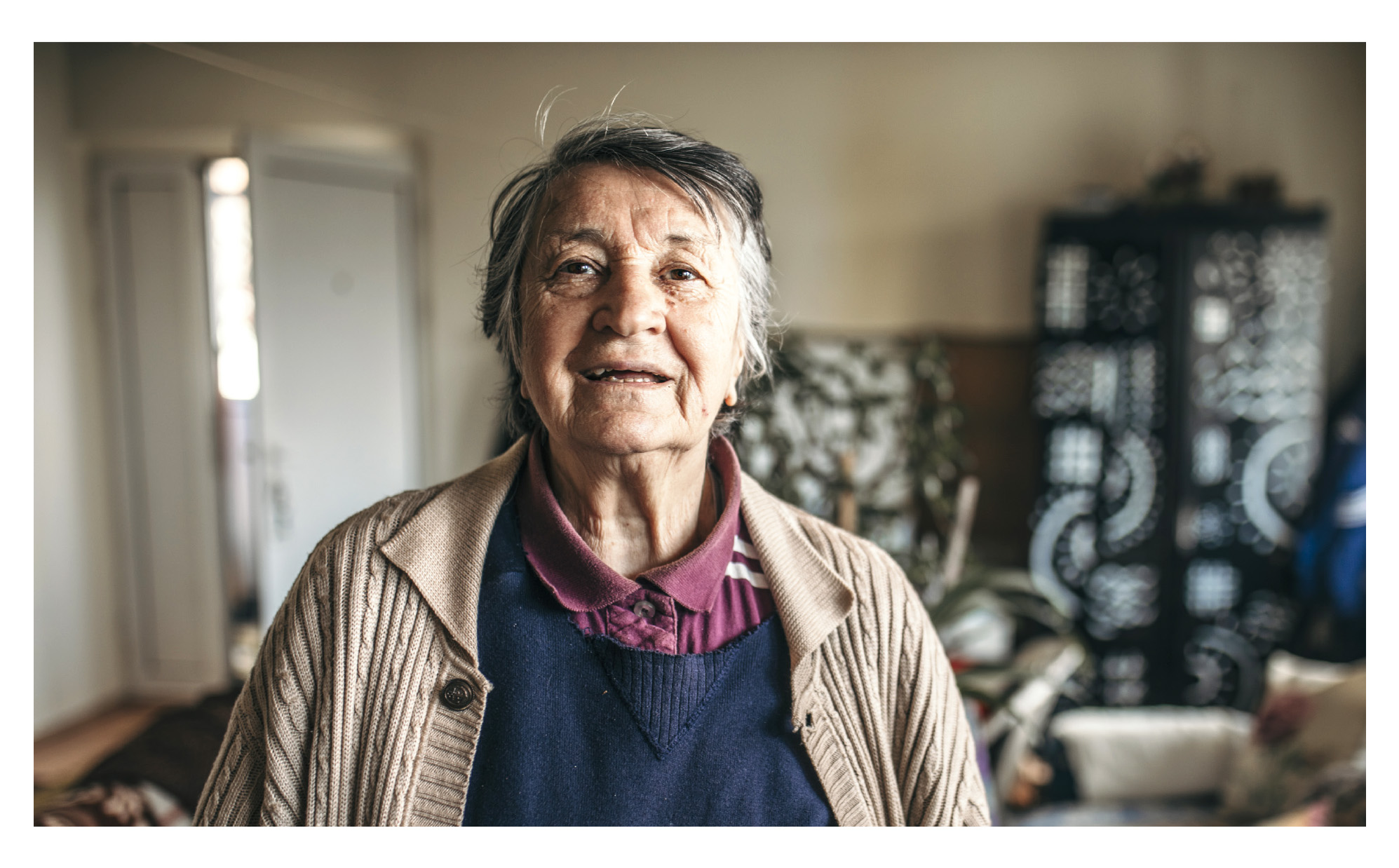 Last year, JFCS helped more than 120,000 people solve the problems in their lives.
Mariia and Mark
Mariia, a single mother from Kyiv, and her nine-year-old son, Mark, fled Ukraine with a backpack each. They finally arrived in San Francisco, but Mariia, an accomplished artist and professor, is stuck on a tourist visa and unable to find work. Through JFCS, they found help with legal consultations, housing, and access to medical care as well as English lessons, school guidance, and trauma support.
"JFCS is the only organization giving this kind of support. We are so grateful—we wouldn't survive without your help."
—Mariia
Eddy
When Eddy moved into JFCS' Gary Shupin Independent Living Community for adults with developmental disabilities, he struggled with the communication skills he needed to pursue his goal of working in a kitchen one day. Today, he prepares gourmet meals for his friends and fellow residents, and recently started his first job at one of San Francisco's top restaurants.
"I'm happy that I'm finally able to work in the food industry and it is all because the Shupin Community has helped me follow my dreams."
—Eddy
Jack and Evie
Sometime around Jack and Evie's 60th wedding anniversary, Jack's memory began to decline. Evie threw herself into caring for Jack,but became burnt out, exhausted, and isolated. At loved ones' urging, they met with a specialist at JFCS' Center for Dementia Care, who helped Evie work through behavior challenges with Jack, advocated with Jack's doctors, and created a tailored plan for his care.
"I feel incredibly indebted to you for all you have done for our family. Thank you for all your kindness, wisdom, and support!"
—Evie
---
Highlights 2021 – 2022​
---
Finances: July 1, 2021 – June 30, 2022*
JFCS CORE ANNUAL OPERATING REVENUE TOTAL:
$42,910,916

---
JFCS CORE ANNUAL OPERATING EXPENDITURES TOTAL:
$41,871,135

Geographic breakdown of expenses

*Unaudited year-end figures for the 2021 – 2022 year. The charts above include fully allocated Administration and Development expenses. Total administrative expense: 15.3%
---
THANK YOU
LEADERSHIP DONORS TO THE JFCS ANNUAL FRIENDS CAMPAIGN
Thank you to our dedicated leaders, who lift up our community and guide us into the future. You set an example for us all.
---
COMMUNITY PARTNERS
Many thanks to the synagogues, schools, and other organizations that partner with JFCS to strengthen and enrich our community every day.
---
BUSINESS PARTNERS
Thank you very much to our caring friends in the business community who believe that elevating the lives of people in need is an investment worth making.
---
VIEW AND DOWNLOAD THE PDF OF THE ANNUAL REPORT BELOW