Childcare Assistant
Interact and play at Parents Place.
---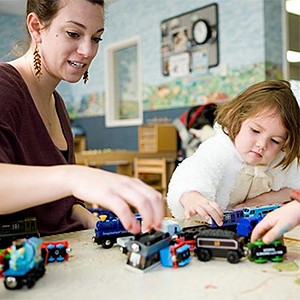 Come interact and play in our Parents Place playrooms with 2 – 3 year-olds and their parents! The time includes structured activities and free-play time. Offered in San Francisco, Palo Alto, and San Mateo.
Parents Place is the Bay Area's leading family resource center. From everyday issues to challenges requiring specialized assessment, Parents Place helps parents, caregivers and educators support children at all ages. Experts offer parenting workshops, parent coaching & consultation, child behavior & school support, clinical & special needs services, parent/child activity groups, and child & family therapy.