Chicken Soupers
Prepare and deliver hearty meals to those in need.
---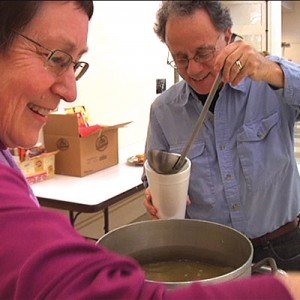 Chicken Souper volunteers prepare and deliver hearty Jewish meals to adults with disabilities, HIV/AIDS, or other chronic illnesses (along with community partners).
Deliveries takes place on Sunday afternoons. Volunteer once or twice a month.
Families and individuals of all ages welcomed! Offered in San Francisco, Marin and on the Peninsula.