JFCS Rides Volunteer
Get seniors where they need to go.
---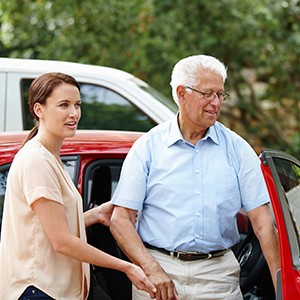 Got wheels and a kind heart? As a JFCS Rides volunteer, you'll make a senior's life a lot more manageable, driving him or her to medical appointments, the grocery store, and other destinations.
"Rides is a lifeline, if it weren't for my volunteer driver, I don't know how I would be able to get food and other essential items."—JFCS Rides Client
Volunteers must have a valid driver's license and a vehicle.
Note: this program is on hold during COVID-19.