Food Bank Shoppers
Our Food Pantry needs you.
---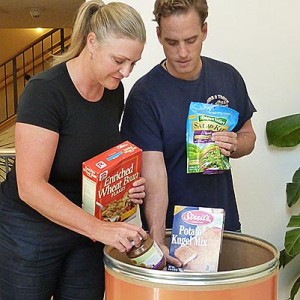 The JFCS Nutrition Program runs a Food Bank in each of our five regional offices (in San Francisco, Marin, Sonoma, San Mateo, and Santa Clara counties).
Our San Francisco and Marin locations are seeking volunteers to go to the SF-Marin Food Bank on a weekly basis to select appropriate food items for our San Francisco Food Bank and for our home-delivered meal program serving younger adults with disabilities.
Get involved in making sure no one goes hungry! This might be the right volunteer position for you if you have:
•    A strong interest or background in health and nutrition
•    Interest and/or experience in volunteering in a social-service setting
•    Excellent communications skills
•    Reliable transportation
•    A valid California driver's license, proof of insurance, and a good driving record
•    Availability to visit San Francisco Food Bank on Tuesdays (Shopping window is 8:00 am – 1:00 pm)
•    Ability to lift a maximum of 40 pounds. (Average weight of food packages is 10 to 25 pounds.)
Training will be provided to volunteers through JFCS and the San Francisco Food Bank. Reimbursement mileage is available.